This 2016-2017 transitional season is filled with great exhibitions in the U.S. and overseas.
+Plus-Ultra Tokyo
Cody's "Trip to the Beach" safely traversed the Pacific Ocean to arrive in Japan during the Christmas period.  Nestled now with other Artrates Japan and Hive Artists, the exhibit, which opened on the 17th, as part of the +Plus-Ultra fair, will continue until the 20th.  Some snapshots of the setup are included below: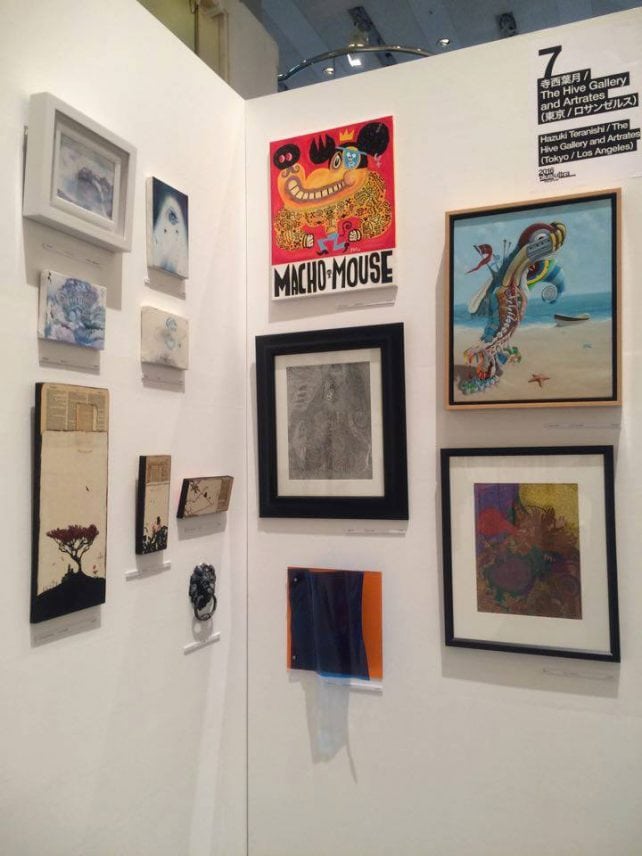 More exhibitors on site: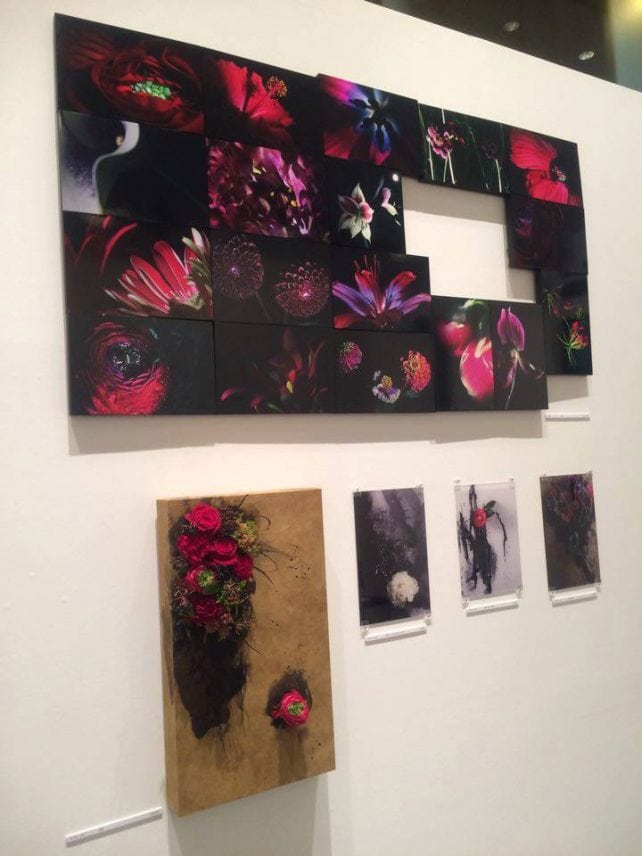 Don't forget to drop by if you're in Tokyo.  An artwalk and some steaming Ramen would make for a fantastic holiday experience.   For more information click here.
— — —
Surreal Salon 9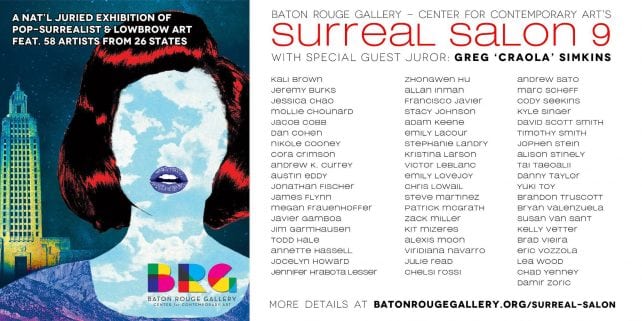 This exhibition and its activities promise to be entertaining, diverse, and rich.  A great way to spend some quality time if in the Baton Rouge vicinity.  The show runs from January 4th through the 26th, 2017.  Get all the details from the Baton Rouge Gallery of Contemporary Arts' website.
— — —
Finally, we have the latest paraphernalia from the Hive's Tarot 8 show: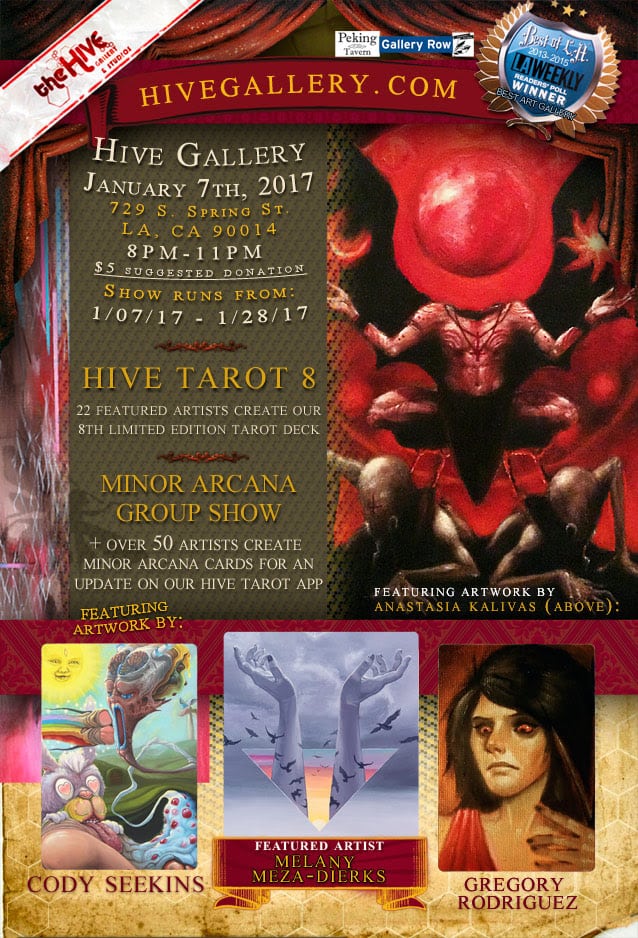 If you're enjoying the fantastic cool seasonal weather of sunny southern Cali, a stimulating time most certainly you will enjoy on Spring street downtown.  View some art, eat some fantastic tacos, and have a great celebratory New Year!  For all the latest and greatest, travel to thehivegallery.com
After all the flurry of events during this transition from one year to the next, Seekins will begin the next phase of production.  Likely this will mean going a bit more "under ground" in order to focus on new projects.  Stay tuned! :)