Last week we purchased an original Chet Zar painting, "Blockhead".   Then, we acquired the painting "Interloper 2" (below).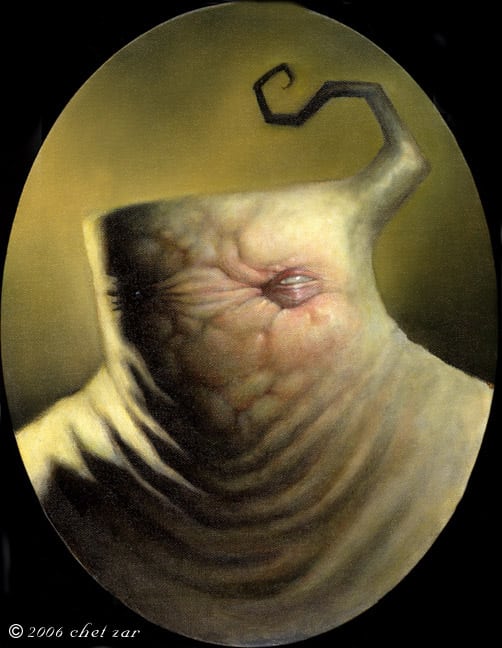 "Blockhead" and "Interloper 2" are works that exemplify Chet Zar's dark and emotional oval monster portraits. These pieces were created circa 2005-2006 making them some of the original examples Chet's signature archetypes.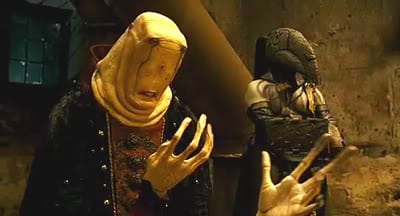 Chet Zar is one of the most prominent figures of the "Lowbrow"/Pop Surrealist movement that has thrived during the early millennium. Chet's paintings have been featured in art publications including Hi-Fructose Magazine and Juxtapoz Magazine. Chet has also worked as an artist on movies including the Hellboy, The Ring, Men In Black 2, and Planet Of The Apes.
More of his work can be viewed at www.chetzar.com