Hey everyone! I've just recently "tokenized" some of my works on decentralized blockchains. If you understand what I just wrote, feel free to skip the next couple paragraphs, and for the rest of you, I'll try and briefly explain, but also here's an article that could help introduce you to the concepts.
If you've heard of Bitcoin or Ethereum, those are examples of blockchain technology. Put simply, these are networks that are distributed and decentralized. The networks use digital "tokens" to transact information, conduct business, and transfer and hold value. There are essentially two kinds of tokens, those that are fungible, i.e. each token has the same value, and non-fungible, meaning each token represents something different and unique. This is where Non-Fungible Token Art comes into play, or NFT Art.
As I create imagery, I can anchor my art representations to blockchain tokens, which act as a public ledger of authenticity to the images I produce. This is because these "cryptographic" tokens are built from algorithms designed by the United States National Security Agency. Each token has a hash code signature that is highly robust, and therefore virtually impossible to falsify. This means an NFT single edition image of an artwork is permanently and securely authenticated as a unique digital artifact.
So, I hope I haven't lost anyone, but in a nutshell what this means is that I am introducing new series as well as new editions of analogue works, onto blockchain, which can be purchased, collected, and traded for value. Initial works will be familiar to a lot of you, whereas future works will likely begin to blend analogue and digital features, and becomes something wholly specific to the block chain space.
For now, I am beginning this new art journey on two blockchains, the Hive, and Ethereum. You can check out my stores/galleries:
NFT Showroom, on the Hive blockchain. I have a few old school works there and some fun adaptations of works.
Also, MakersPlace, on the Ethereum blockchain. This is a new space for me, so stay tuned for the introduction of tokenized works here in the coming weeks.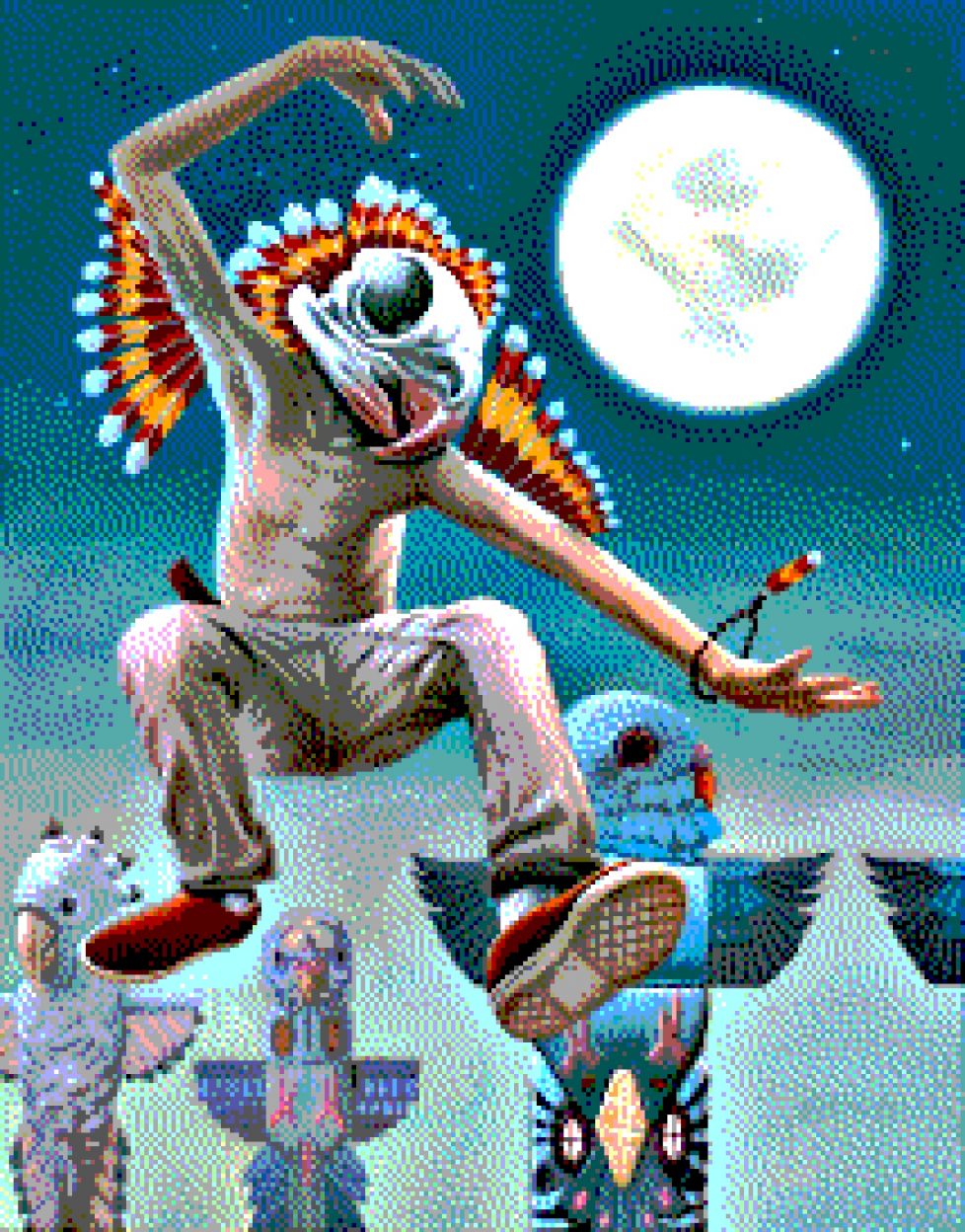 I'm excited to begin a phase that enters into this new and powerful emerging technological and cultural landscape. If any of my followers or patrons have questions, feel free to reach out and ask.
Hope all is well in your part of the world.
Cheers!