You may have heard in recent months the increased popularity of NFT's, such as fine art, or collectibles like Cryptopunks, one of which was recently purchased by Visa for $150,000 worth of Ethereum. Although many typical interfaces for viewing, buying, or otherwise interacting with NFT's occur through common web pages, the emergence of the NFT Metaverse, a collection of virtual decentralized spaces, has become more well adopted. Companies from Atari, to Coca-Cola, to Sotheby's have penetrated into crypto lands, either through debuts of NFT's on spaces like Decentraland, or through construction of store fronts on virtual real estate.
As I began the journey into adapting my oil paintings into digital animated NFT's, I began to seek out my own gallery spaces in the Metaverse, and to date have established three NFT Art Galleries. In this article I'd like to share some insights and snapshots of these virtual spaces.
My first gallery was built at 508 Proxima Tower, a digital condo in Cryptovoxels.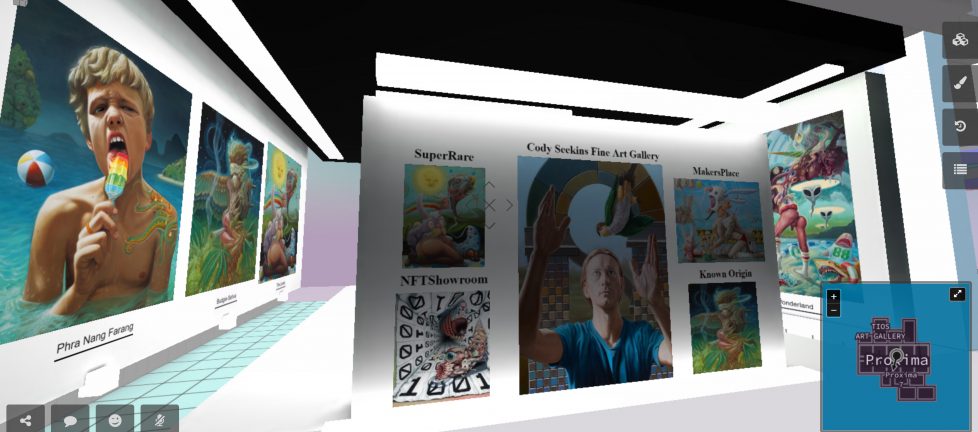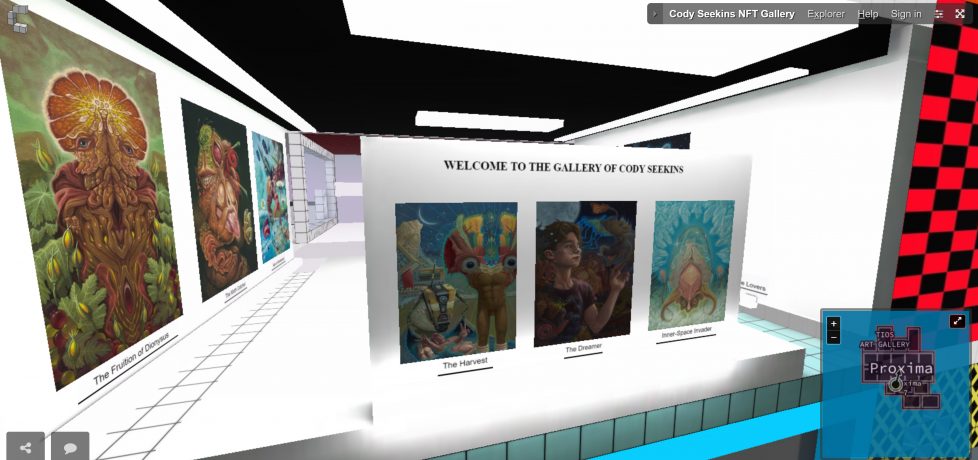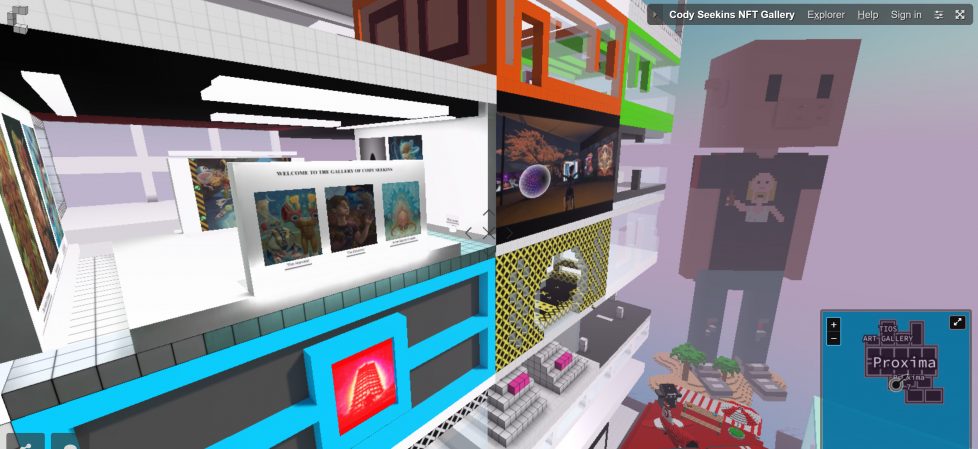 My next gallery was built in the oldest crypto space, Decentraland, on parcel 38,83: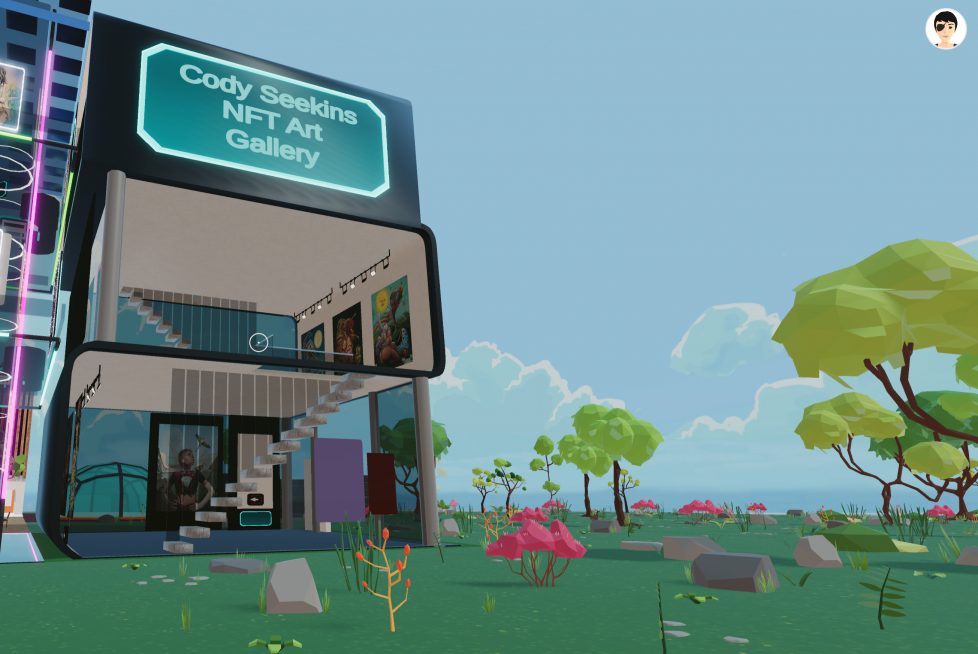 The immediate neighborhood is constantly changing as new owners buy and develop the land. Just next door today I'd discovered some cute dancing Bitcoin Bears: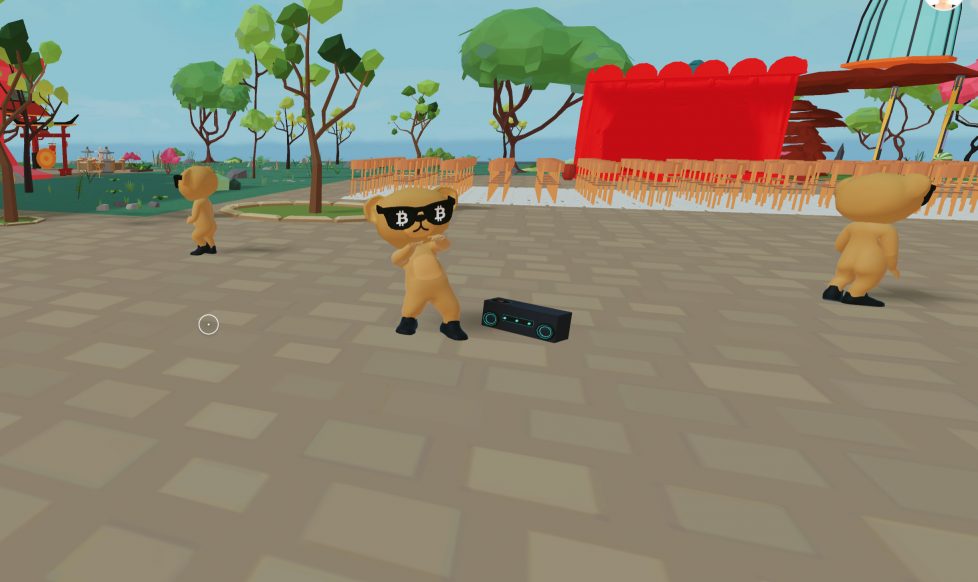 A short walk north and we come upon an art district, featuring notable names in NFT and traditional art. Clustered tightly together are the native NFT Art venues: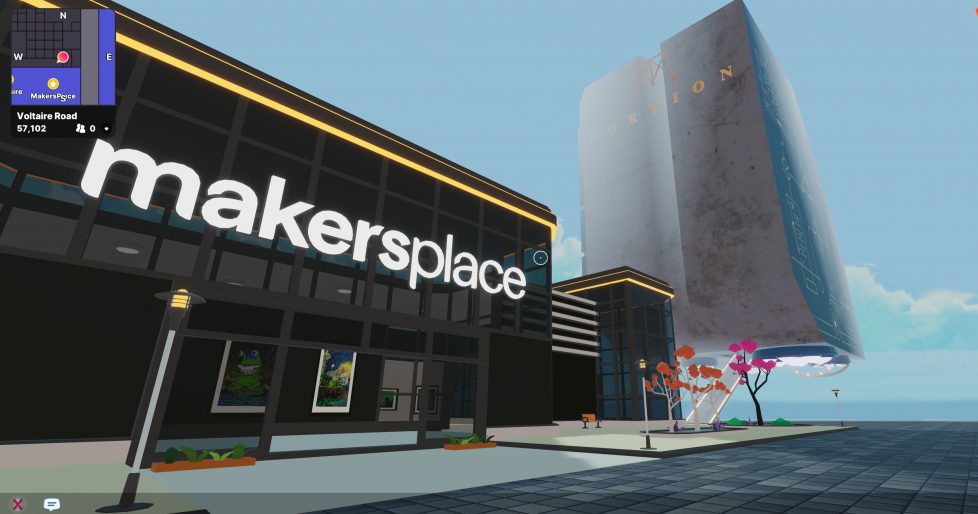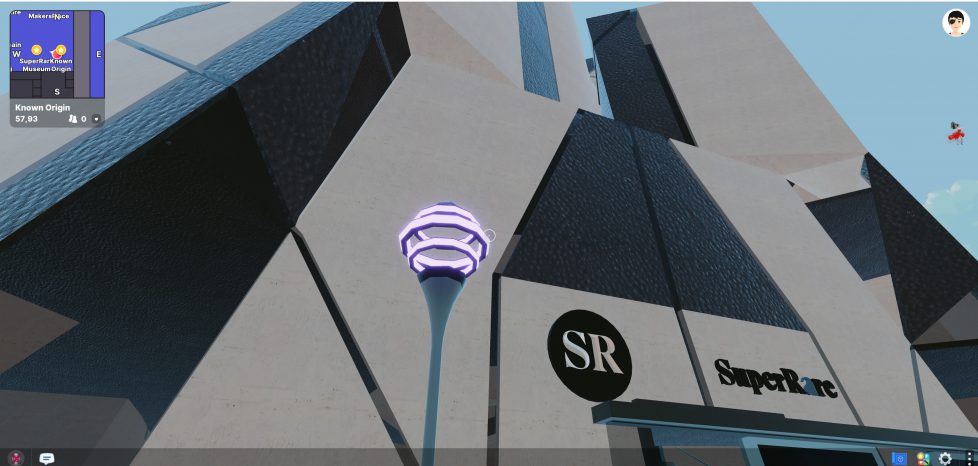 A few steps south of the native NFT Galleries, we find the famous auction house, Sotheby's: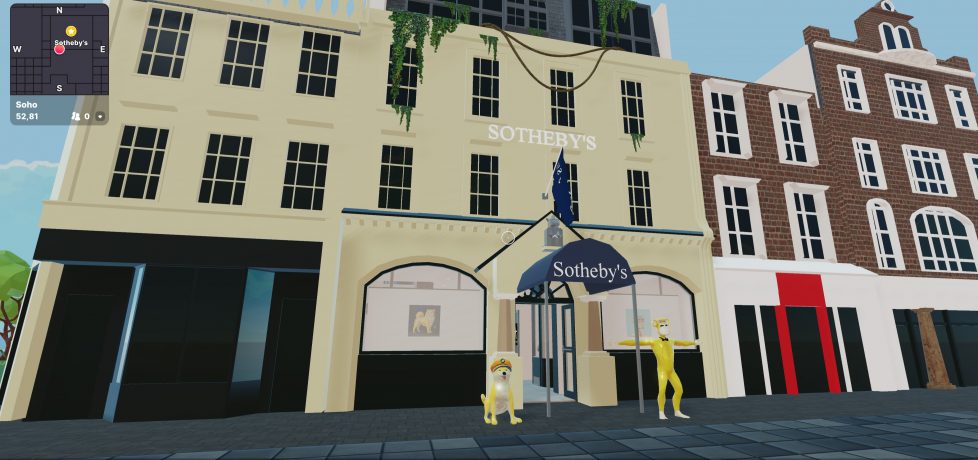 Most recently I set up a gallery on a small parcel in Somnium Space, one of the newest and quite popular virtual worlds, featuring a rich graphical resolution and more immersive environment. The location is at plot #2294: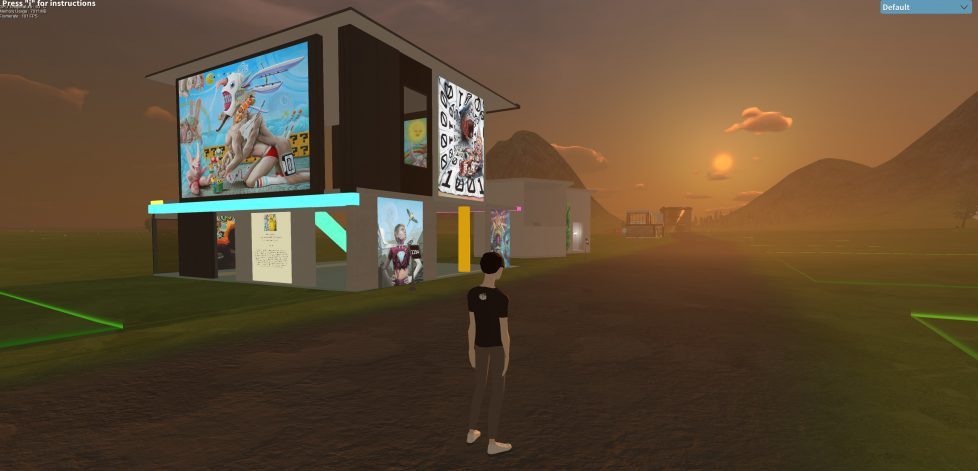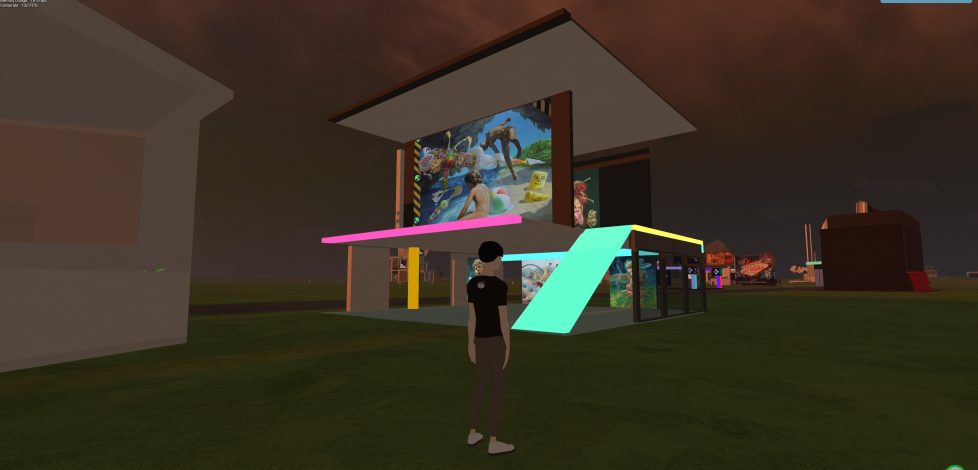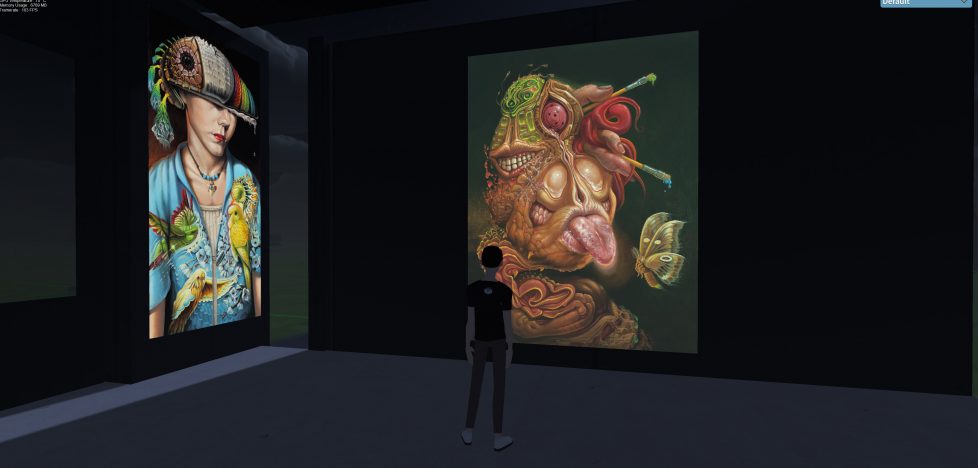 – – –
– – –
In the analogue realm, I've had the honor to be published in Threyda's new hardback Volume 1 of visionary artists. I have had a relationship with Threyda for many years, and it is quite satisfying to view the beautiful tome they've created: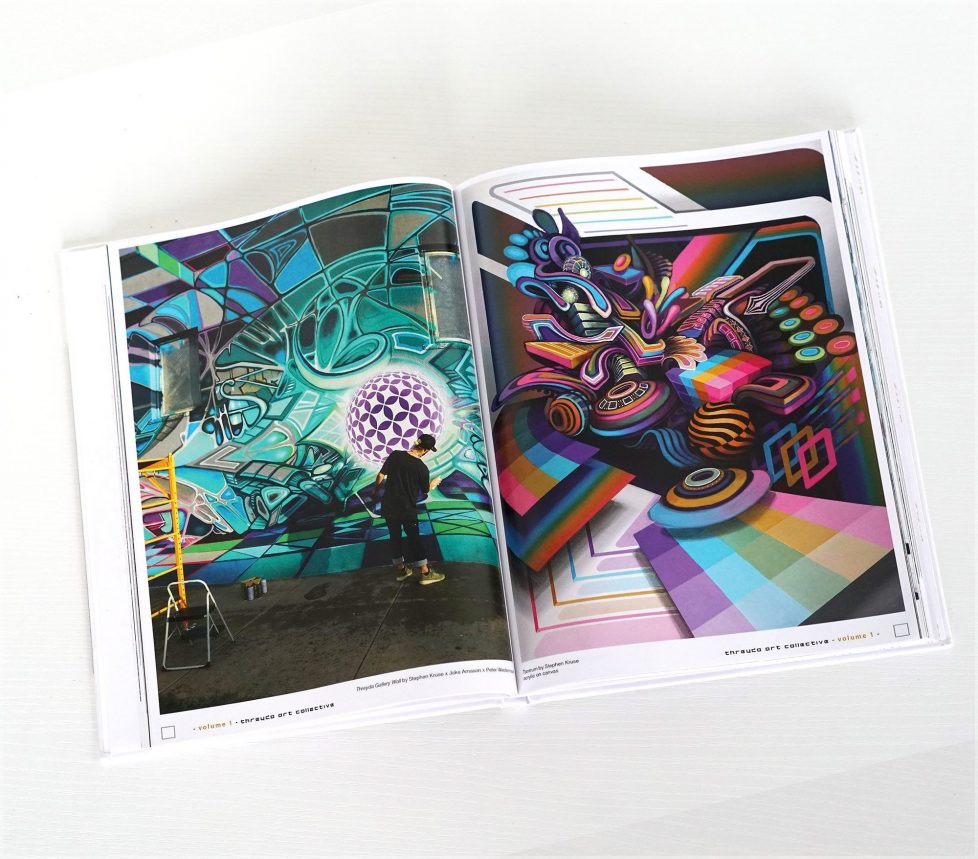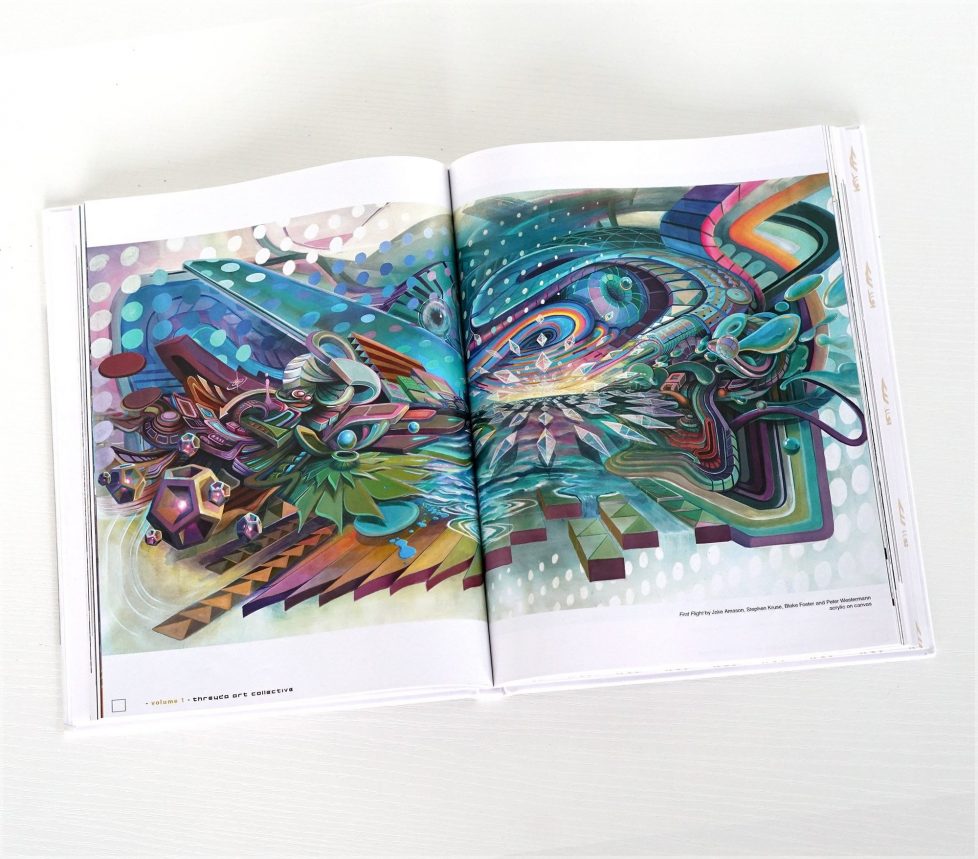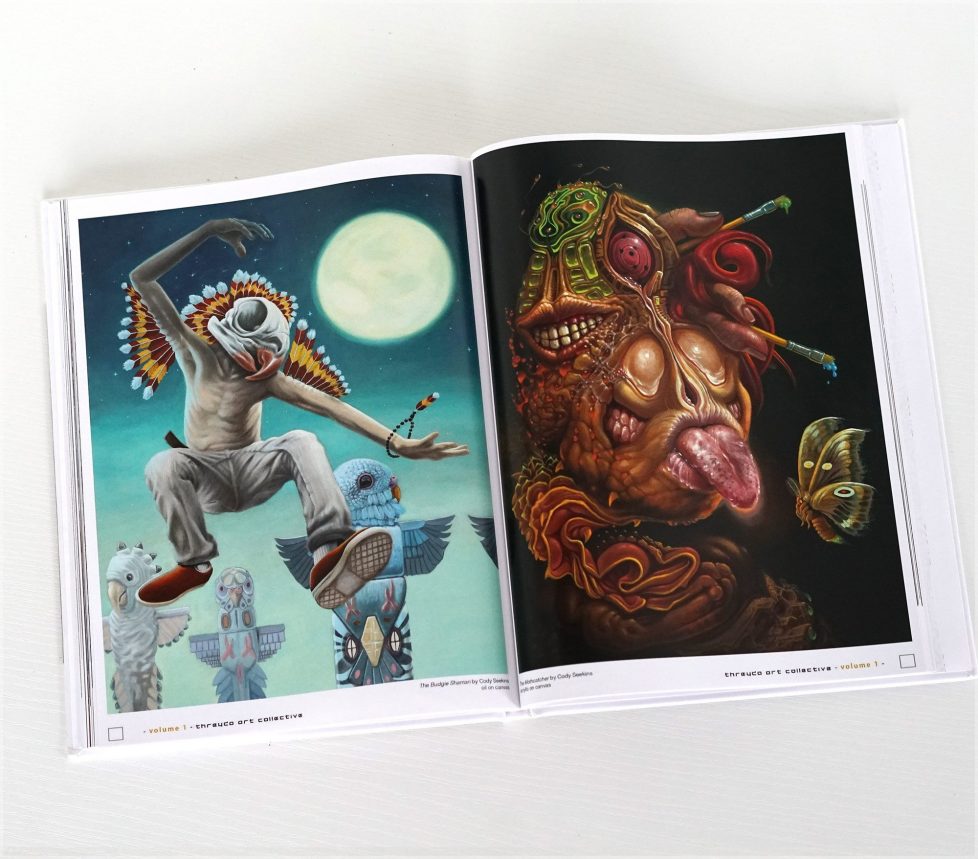 Threyda as a company is highly skilled at visually representing physical artworks, and without a doubt this would make for an excellent addition to any art library. As an artist I have one foot in the traditional art realm, and another in the digital. Though I obviously find value in both, I have a particular appreciation for a solid analogue hardbound quality publication, and so I find genuine pleasure for my inclusion.
For those who would be interested, I recommend picking up a special copy of a limited edition publication available only until September 10th. You can do so directly from their website.
– – –
A last little bit of news, schedule for September 10th, I will be releasing my newest NFT on the Foundation platform, of an animated edition of my oil painting, "Naga: The Bee Catcher". Stay tuned!