Christopher Gulick is a kinetic sculptor and avid patron of the arts.  His incredible dedication and investment to his community of Wichita, Kansas, has made him part of the fundamental fabric of the region's indigenous canon.  He often exists as a ligament between various poles of the community, believing passionately in connecting with creatives of all levels of establishment.  Even his skin is tattooed with art images from a child of his home region.  Gulick's incredible enthusiasm as  a Midwest American artist is no less notable.
His workshop and residency participation have taken place both on sites in the United States and Germany.  Similarly, though his focus is within the development of his home community, his work is collected by patrons though out the U.S. and  in Germany and  Singapore.
Gulick's advocacy of Cody Seekins' surrealist talent has always been immutable.  Gulick's position as a tenured community activist and member of of the Wichita Art Museum adds reputation to this appraisal.  The esteem and credit Gulick gives to Seekins means something; however, because of the substance it represents.  It is a substance sourcing from the weights and measures Gulick uses to perfect balance in his own sculptures.  In significant part Seekins' establishment in the region finds its root through Gulick.
More information can be found at Gulick's website.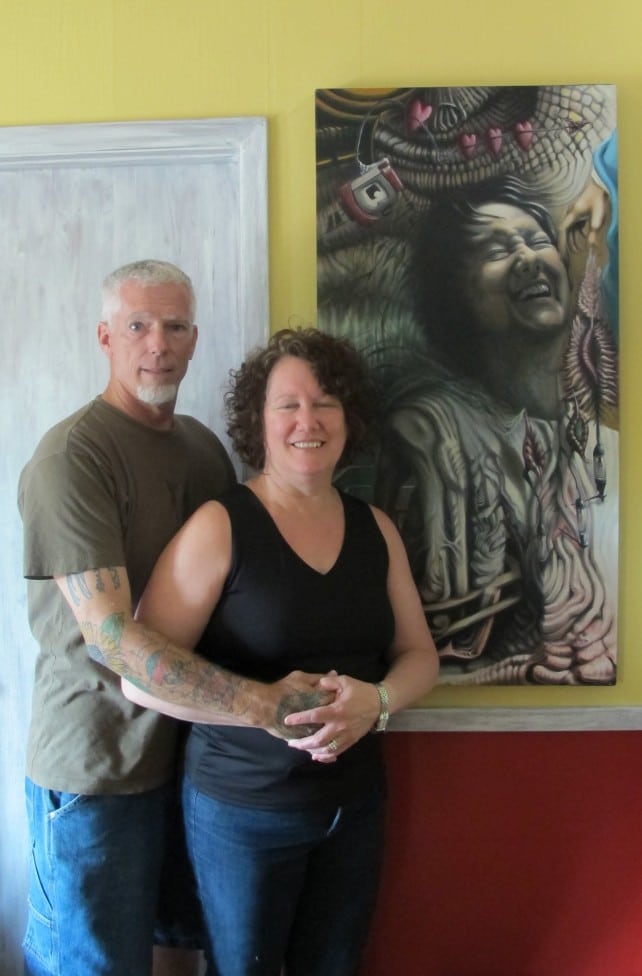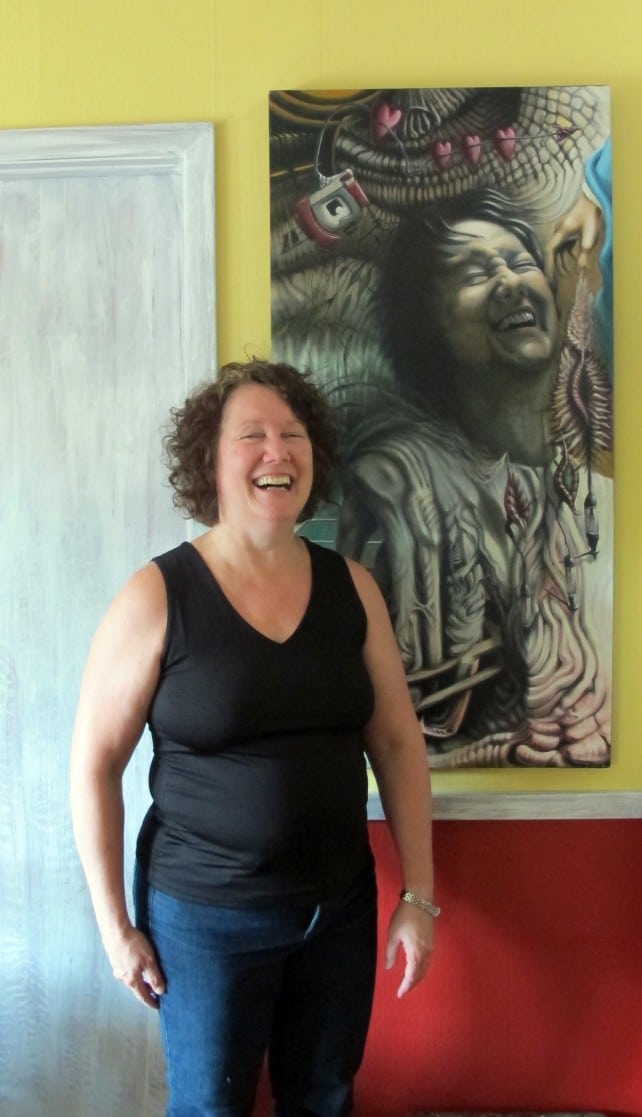 Click on "Invocation of Worship" for more information about this painting.