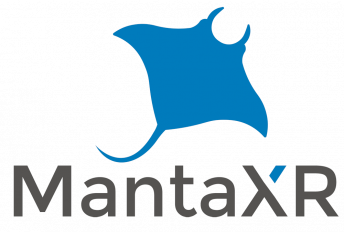 In the nascent NFT space, MantaXR emerged as a patron and friend to crypto art and to the artists engaged at its frontier. Manta was also one of Seekins' first and most supportive patrons as he began to "mint" work as digital NFT editions. A person of strong business acumen, constructive thinking, and compassionate sensitivity; Manta represents a faction in the NFT space interested in its potential for both quantitative as well as the qualitative profit margins. His appreciation for the work involved in art "work" is part of what informs his sizable patronage.
Manta is a collector of physical and NFT art. But, as the story goes, the sheer mass of his accumulation threatened his guest room, and so the NFT art realm offered an elegant solution to the problem of space and storage for such large vaults.
Manta is also an admirer of–and an entrepreneur within–the crypto economy. His interests include helping to shape a productive and vibrant fintech space that spans finance, digital land, artwork, and services. He enjoys conceiving of projects and articulating them into successful reality–and as such his art exists as a facilitator of inspired products and producers. As one popular example, Manta was instrumental in launching Beeple as an NFT artist. That introduction led to rapid success, perhaps best illustrated by Beeple's record Christie's auction of "The First 5000 Days".