We are very excited to add an original painting by Fernando Chamarelli to our collection of fine art this month. This 60 x 90cm Acrylic on Canvas from 2009 is titled "Flauta de Paxiúba" (pictured above).
Learn more about this painting and take a look at some of Fernando's other art pieces after the jump.
"Flauta de Paxiúba" is based on a legend. Fernando, who resides in Brazil, translated the story for us saying, "The legend is about a boy Indian named Milomaqui, who lived in the tribe Kamaiurá. He sang so beautifully that all in the village stopped working to listen to his songs. When the cacique knew what was happening, he was furious. He ordered the arrest of the little Indian and forbade him from singing. If he disobeyed, the cacique would order, "Take out his shadow".
Later Milomaqui was released, and soon after his release the young Indian escaped to the forest. He found a beautiful girl there and sang to her, and without explaining anything to the Indian girl he slept. Milomaqui was eventually captured by the cacique who served the promise to take out his shadow and buried it in a place with soft earth where there rose a slender tree, the paxiúba. With this tree the Indians make the flutes that only may sound to men: they say that the songs of Milomaqui survives within them."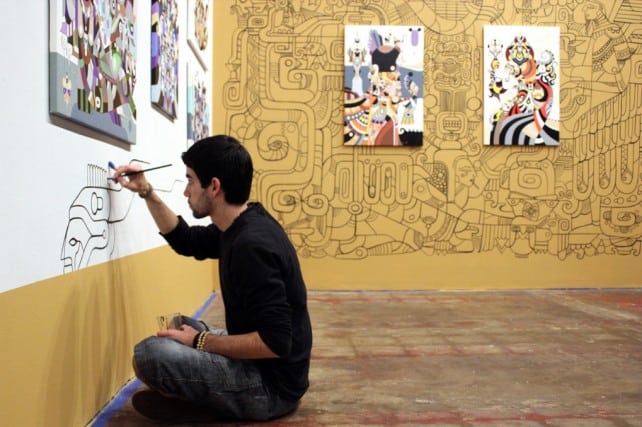 "Born and raised in Brazil, artist Fernando Chamarelli has a degree in graphic design and illustration.
His early artistic interests started with drawing cartoons, caricatures, and realistic portraits. Later, his interests expanded to street art and tattoo. By merging these different backgrounds, he developed his signature style.
Fernando still resides in Brazil, a multicultural country of contrasts. This dynamic and colorful environment inspires his work. Fernando's paintings present mosaic, geometric elements, organic forms, and harmonic lines. His visual imagery connects symbols, legends, philosophies, religions, and customs of ancient and modern civilizations.
Sensed within Fernando's diverse visual language is the strong influence of Brazilian popular culture and pre-Columbian indigenous art. Fernando has worked and exhibited in Latin America, the United States,Canada and Europe."
Fernando Chamarelli's work has earned him many fans and supporters including Absolut Vodka and Microsoft, each of which has used Chamarelli's art to decorate special art editions of their products.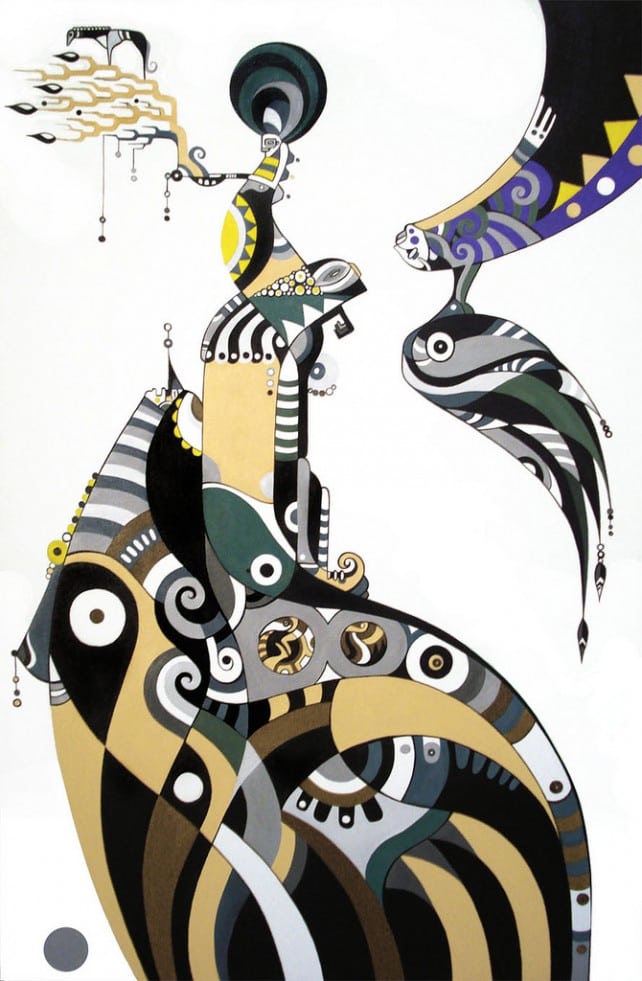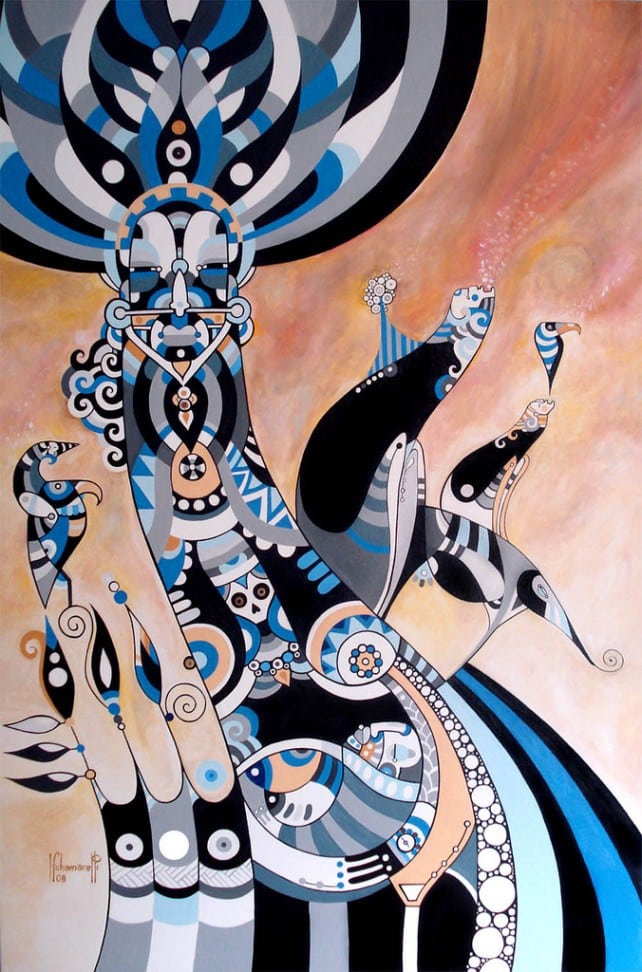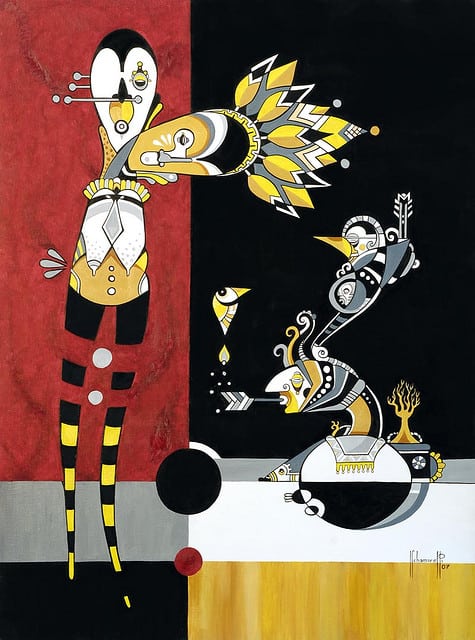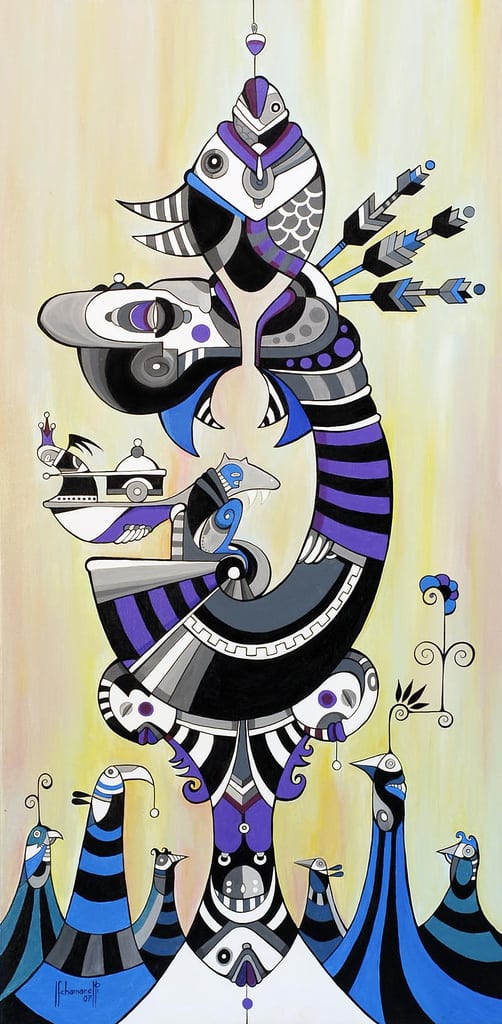 More of Fernando's work can be found on his website: http://chamarelli.com.br/