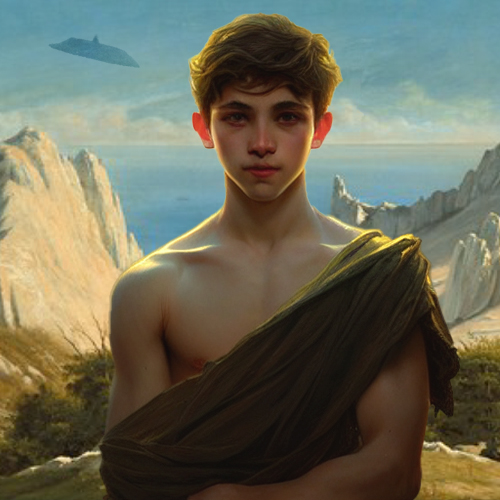 M○C△ is leading an open call to artists for 500 x 500 pixel artworks to be part of a mosaic representing creatives from the Web3 space. The collaborative artworks will be sold as part of a fundraising event.
"For three years M○C△ has been developing an infrastructure to celebrate crypto art: preserving its philosophical roots, uplifting its artists, curating all mediums of tokenized artwork, and empowering its community."
My image donation is the "Boy with UFO" (above), which is a digital composition featuring symbols and elements long quintessential to my oil paintings.
Other artists are encouraged to submit to be a part of this project. The deadline is June 30th, 2023.
More details can be found here: